Current AMCAP Leadership
Executive Committee

President (October 2016- October 2018)- David T. Seamons, PhD
David was born and raised in Southern California. He holds a doctorate degree in Clinical Psychology from Brigham Young University, and has been in private practice for over 35 years specializing in marriage and family counseling. He has been a part-time faculty member in the Department of Psychology at BYU, and a consultant to the United States Office of Education Drug and Alcohol Prevention Program. David has also received a 20 year special recognition award from the University of Utah Drug and Alcohol School as a guest lecturer. He has written several magazine articles and book chapters. His church service has included Bishop, Stake President, Regional Representative, and Mission president (Leeds England). David has served for 5 years at the MTC, and is also serves on committees for the Missionary Department. He is married and have 5 children and 12 grandchildren.

Vice President (October 2016-October 2017) – Wendy Ulrich, PhD
Wendy is a psychologist and founder of Sixteen Stones Center for Growth, LLC, in Alpine, Utah. She is a former president and board member of the AMCAP, the author of six books and numerous articles and book chapters, and a business consultant-partner with the RBL Group. She holds a doctorate from the University of Michigan and an MBA from UCLA, was in private practice in Michigan for fifteen years, and has been a visiting professor in the Counseling Psychology department at Brigham Young University. She has served in a variety of capacities within the LDS Church, including as a member of the Missionary Mental Health Committee, and with her husband, Dave Ulrich, who was president of the Canada Montreal Mission. They have three children and eight grandchildren.

 Treasurer (Sept. 2015-Present)- Dean Bender, LMFT, CPA

Dean is a 30 year resident of Rocklin, CA. He is a licensed marriage and family therapist and has been in private practice part-time for the past three years and recently retired from his full-time job as a CPA. Prior to that, he worked as a part-time therapist at LDS Family Services for 11 years. Dean has served on the AMCAP Board of Directors and has twice served in the position of treasurer. In 2003, he presented at AMCAP on personality testing. Dean is currently serving on the Rocklin Stake Public Affairs Committee and previously served as Bishop.

Executive Secretary (2010-Present) – Emily Coombs, M.Ed.
Emily Coombs received a bachelor's degree in Elementary Education at Utah State University. She earned a master's in Literacy Instruction from the University of Utah. Emily taught first and second grade for five years then worked as a Literacy Specialist for four years. She is grateful for her position as AMCAP Executive Secretary which allows her to be home with her two boys. In addition to being with her sons, Emily enjoys spending time with her husband, being in the mountains, going for walks, and being outside in the sunshine.
Governing Board Members
Board Member (June 2015-Present)- Louise B. Jorgensen, PhD, CMHC, PLLC

Dr. Louise Jorgensen is a doctoral level licensed clinical mental health counselor. She holds a bachelor's degree in English from Brigham Young University, an MS in clinical mental health counseling from the University of Phoenix, and a PhD in Counseling, Counselor Education, and Supervision from Oregon State University. Louise has also done post graduate education at the Mind/Body Institute of Medicine at Harvard University Medical School. In addition to maintaining a private practice, Louise serves as Associate Department Chair of the Master of Arts in Clinical Mental Health Counseling program at Argosy University, Salt Lake City where she loves empowering students professionally and academically. She has presented numerous times at national and regional professional conferences. Additionally, she has been a speaker at BYU Campus Education Week, BYU Women's Conference, and on the Mormon Channel. Her clinical focus is centered on assisting individuals and families impacted by mood disorders, trauma, and relational issues. Her research interests include the mind/body connection, compassion fatigue, resilience, and integrative/strength-based psychotherapy.

Board Member (October 2015-Present)- Taunya Cox, MA, ACMHC
Taunya received her bachelor's degree in Humanities and American History and a Secondary Education Teaching Certification from Brigham Young University in 1993. She taught high school in the Salt Lake Valley for 5 years. Taunya has been involved in the research of anxiety disorders for approximately 20 years. She received her Master's Degree in Clinical Mental Health Counseling from Argosy University in 2014. Her clinical specialties include Neurofeedback, QEEG, anxiety/depression, and adolescents. Taunya and her husband, Devin, have 3 children.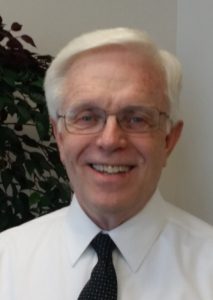 Board Member (October 2016-Present)- Brad Burton, LMFT
Brad currently works as a counseling manager for LDS Family Services at the Missionary Training Center in Provo, Utah. During his 40-year career with LDS Family Services he has worked in a variety of capacities including as an individual, marriage and family therapist, agency director, and staff development and training specialist. Brad is a licensed marriage and family therapist and AAMFT Approved Supervisor and through the years has enjoyed his relationships and experiences in student and staff supervision.  For several years he served as an adjunct MFT practicum faculty member in the BYU Marriage and Family Therapy program.  Brad and his wife Debbie have eight children and 24 grandchildren and live in Provo.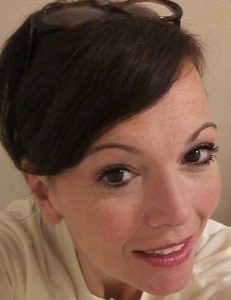 Board Member (October 2016-Present)- Stephanie E. Wilson, MA, MEd
My passion the past 25 years has been to create and facilitate systems of learning that maximize the potential in any and every child regardless of social economic status or prognosis. In 2009, this platform became incredibly personal. My name is Stephanie Wilson and I am a neurodevelopmental systems designer with a multifaceted practices based in WA state and WA DC. My practices offer a broad scope of neurodevelopmental services as well parenting coordination support for families with high conflict adults and/or children with acute special needs. I also work with developmental pediatricians and neuropsychologists to support parents in translating their advisements into family based, daily action plans.
As we were preparing to move to Washington state- our oldest daughter Ava (who was 4 at the time) had a traumatic brain injury. Ava's motor skills, memory, emotional regulation, executive functioning, expressive and receptive language were all incredibly impaired. She no longer had an ability to retain new information and lost a lot of memory. Around this time our fourth of five children was diagnosed in utero with Trisomy 18- so I had already started looking for the kind of highly structured neuro educational program I knew he was going to need -or any potential resources to network- with in the South Sound Community. In my heart I knew what I was looking for most likely did not exist anywhere.
So with all the conviction of a parent on a mission, I created a unique, family systems based, neuro development model that I could use to guide myself. As a result, I developed a highly specialized, dynamic, individualized and multisensory program. This 6 Phase Neuro Development model is called The Wilson Gonzalez Method and the end result for me- is our neuro education, parent support and teacher training center in DuPont, WA.

Board Member (October 2016-Present)- Tonya Baker Miller, CSW
Tonya received her bachelor's degree in human development and family science from BYU, and her master's degree in social work from the University of Utah. She has many years of experience working in pediatric and adolescent mental health settings; currently she is a therapist with Primary Children's Hospital's Department of Psychiatry. In the past, she worked in private practice mental health agencies, as well as for the Utah State Board of Pardons and Parole. Tonya is a licensed school social worker and has been employed in high school and elementary school settings, supporting high-risk students, as well as children with developmental disabilities. In addition to her expertise in pediatric mental health, Tonya is dedicated to supporting LDS families who are dealing with LGBT issues. She consulted with the Church's Public Affairs Department in the development of the official "Mormon and Gay" website. She and her family are featured as a story on the website as well (Tonya's Story). Tonya facilitates the parent group at Encircle Together LGBT Youth Resource Center, and speaks in many stakes and wards about how to support LGBT members of the church. Tonya and her husband, Dylan, have been married for 24 years and have four children.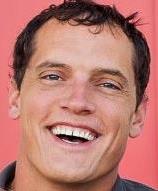 Board Member (October 2016-Present)- Peter Osborn, CMHC, MS, MA
Peter has been involved in the counseling profession as a student and professional for nearly 20 years. While working on his bachelor's degree from Stanford University in Psychology, Peter took two years off and served a mission in the Philippines. Following the completion of his undergraduate work, Peter earned a master's degree from Tufts University in Child Development and then a second master's degree from the University of Utah in Clinical Psychology. Peter has worked in many clinical settings, including inpatient hospitals, juvenile justice centers, residential substance abuse/addiction programs, and outpatient mental health organizations. He has authored/co-authored several articles in peer-reviewed journals and presented at national conferences on his work regarding parent-adolescent relationships.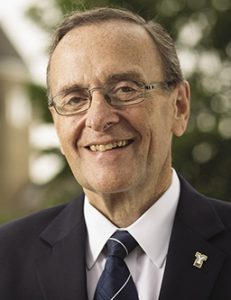 Board Member (October 2016-Present)- Terry R. Seamons, PhD
Dr. Seamons retired 3 years ago from Entergy Services, Inc., a provider of nuclear, electric and gas services to customers in the mid-south, upper mid-west and northeast.  While there, he served as Senior Vice President of Organizational Development and also, Senior Vice President of Human Resources & Administration and Chief Human Resource Officer.  He served there for 5 years after a 31 year career as a Consulting Psychologist and VP & Managing Director for RHR International.  RHR International is a management consulting firm of licensed psychologists specializing in linking managerial effectiveness, organizational performance and business strategy.  While at RHR, he specialized in individual and group assessment, leadership development, organizational development, as well as multi-national organizational, culture and team development.
Since his retirement, he developed a private leadership/organizational consulting practice and began teaching part-time at BYU in the Dept. of Psychology (Leadership Development and Organizational Psychology).
Terry was born and raised in Southern California.  He taught at Northern Arizona University and Brigham Young University for a total of 6 years.  In addition to his 36 years of experience at RHR and Entergy, he also served as Coordinator of Secondary Guidance at Provo City Schools and as Executive Director of Personnel at Public Service Indiana (now part of Duke Energy).
He received his B.S., M.S. and Ph.D. from BYU in Psychology.  He currently serves as the President of the BYU Alumni Board of Directors, and serves as a member of the BYU National Advisory Council – College of Family Living and Social Sciences (which he chaired for 5 years) and is on the Board of Directors of Autonomous Solutions.  His past board work includes, Aon Corporation, Michigan Gas Utilities, Detroit Regional Chamber of Commerce, National Action Council for Minorities in Engineering, and the United Negro College Fund.
Terry and his wife Gloria live in Woodland Hills, UT.  They have been married for 51 years this year and have 5 married children with 17 grandchildren.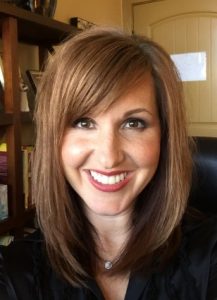 Student Representative (October 2016-Present)- Kami Hendry
I am a wife and mother of 4 children. After staying home with them for a decade I heard the call beckoning me down an unknown path. My passion became one of making a difference in fighting for families. My journey to become a Marriage and Family Therapist has been both challenging and so rewarding. It is my goal to specialize in marriage counseling and to certify as an emotionally focused therapist. As a student at Argosy University, I have served on the student organization as the representative over the mentor program, the president elect, and will be serving as the president of the student organization starting in the fall. I am a member of the AAMFT and the UAMFT where I currently serve as the student representative for Argosy University. I am excited to be a member of AMCAP as well, and I hope to be able to serve you.
Boar
d Member (Spring 2017-Present)- Kristine Plummer, LCSW

Kris Plummer, L.C.S.W., received her B.S. in Psychology from Southern Utah University, and an M.S.W. from University of Utah. Kris currently has a part-time counseling practice at Resilient Solutions in Bountiful UT.  In addition to her counseling career, she has worked as a school social worker in Davis District and as a trauma-on-call social worker at L.D.S. Hospital. She has lived in Texas, Georgia, Alabama, Missouri, Germany and Japan, moving 21 times during her husband's military career. Kris has been an AMCAP member for 20 years, joining back in 1995 as a student.   She has previously served as a member of the AMCAP board and as Vice President. Kris' hobbies include tennis, pickle ball, computer, creative paper crafting, travelling and wishes she had more time to do any of these hobbies. She has three daughters, one son, and 13 grandchildren. Kris resides in Bountiful, Utah.
Advisory Board Members
John was born and raised in Edmonton, Alberta, Canada, and came to teach religion at BYU in 1998 following his service as President of the Michigan Detroit Mission. He taught seminary and institute in Canada for many years and is also a licensed psychologist in Alberta. From 2005 to 2007, he was President of the Association of Mormon Counselors and Psychotherapists (AMCAP). He and his wife Linda are the parents of six daughters and one son with an ever-growing (now 26) number of grandchildren.
Clair holds a master's degree in social work from the University of Southern California. Throughout her career, she has focused on providing therapy to children, teens, and their families. She is currently the Clinical Director of Wasatch Family Therapy. Ms. Mellenthin is a sought after supervisor, training graduate students and interns in play therapy, and an adjunct faculty member at the University of Southern California MSW program. She is currently the president of the Utah Association for Play Therapy. In addition to being an experienced play therapists and professor, Ms. Mellenthin frequently presents professional play therapy and family therapy trainings and appears on local and national TV and radio as an expert on children and family issues.
Brentis a licensed psychologist and was employed by LDS Family Services for 38 years.  He is a former AMCAP president and former president of the Utah Psychological Association. Brent and his wife, Jan, are the parents of ten children in a blended family.
Marleenis a clinical professor of counseling psychology at Brigham Young University and has served as a past president of AMCAP. She has researched, written about, and presented on women's mental health, eating disorders, marriage and relationships, disabilities, psychological trauma, and spiritual concerns. She has also written articles for the Ensign and Liahona and presented at LDS conferences and workshops.
Scott holds the rank of Distinguished Professor in the Couple and Family Therapy Masters and Doctoral Programs within CSPP at Alliant International University. He is a founder and Director of the San Diego Center for Emotionally Focused Therapy and the Executive Director of the Training and Research Institute for EFT at Alliant (TRI-EFT Alliant). Dr. Woolley has trained therapists in EFT in many areas of the world, including Canada, Chili, Finland, Great Britain, Guam, Hong Kong, Ireland, Japan, Korea, Mexico, Norway, Taiwan, The Netherlands, and throughout the U.S., and works closely with Dr. Susan Johnson, founder of EFT. Dr. Woolley earned a B.S. in Economics and an M.S. in Marriage and Family Therapy from Brigham Young University, and a Ph.D. in Marriage and Family Therapy from Texas Tech University. Dr. Woolley is an AAMFT Clinical Member and Approved Supervisor, and a Certified EFT Therapist, Supervisor, and Trainer.
Other AMCAP Leadership

Issues in Religion and Psychotherapy Journal, Editor – Kristin Hansen, PhD