For your information: 
We have received numerous inquiries regarding our response to the highly publicized Natasha Helfer case and her current relationship with the Church.
AMCAP respects and supports the private and religious relationship between the Church and each of its members.
David T. Seamons, Ph.D.
President AMCAP Board
"The gospel of Jesus Christ is exactly what is needed in this confused, contentious, and weary world.  Through your faith, Jesus Christ will increase your ability to move the mountains in your life."                                                        –President Nelson: General Conference Address, April 2021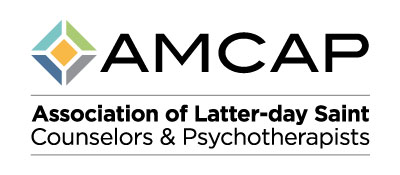 AMCAP directory is a database of members who are local and international mental health professionals. AMCAP members support the purposes and ethical guidelines of AMCAP as stated in its Bylaws. AMCAP is a non-profit organization that is not sponsored by The Church of Jesus Christ of Latter-day Saints but is guided by its doctrine and practices.
Locate a mental health counselor
By specialty, location or name
2019 convention spotlight
Reconciliation: Meeting the Needs of African American Latter-Day Saints; Eunicia Jones, Ph.D, LMFTA and Andrew Brimhall, Ph.D, LMFT